SLOWLY
When Throttling Matters
I often decry the way in which we communicate over long distances. The quality of the messages being conveyed has slowly decreased with every advance in communication technology. To get my point across: Compare the content of instant messages and internet comments with the one in ye olde letters and even ye not so olde telegrams.
I remember sitting with my late grandfather while he was opening and reading letters from his wartime buddies. I was very amused about how they stuck to snail mail in an age where telephones were ubiquitous. But here I am, in the current year, finally understanding their reasons, probably even more than they ever had.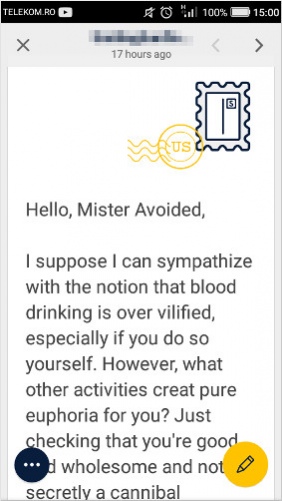 SLOWLY is an effort to recapture the original feeling of long-distance communication. The app simulates the time it takes for a physical letter to reach from sender to recipient. The time interval is calculated based on the location of each pen pal. In reality, however, the actual delivery time is much speedier than it should. A message only spends eight hours traversing the Atlantic.
While the delivery times are technically unrealistic, they're certainly enough to enforce some strictness on message composition. If you don't want to make a wrong impression, you should type in more than just a single line. Express your thoughts with sufficient detail, just as you would in an actual letter, and for goodness sake, don't leave in lazy typos. Review your text before sending it.
Now, SLOWLY allows you to browse around for viable pen-pals. When you create an account, you assign yourself a pen name, you decide which cartoony avatar you will use, and then you select from a multitude of subjects of interest.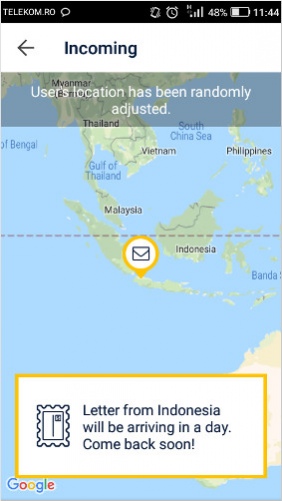 You have two ways in which you can connect to other SLOWLY users. You can manually explore user profiles an then decide if you want to start conversations, or you can have the app make a roll and determine a pen pal for you, based on your profile and what filters you've set beforehand.
SLOWLY also features a stamp collecting game. Whenever you send a message, you can use a unique stamp from your country. Your stamps will enter the collections of your recipients, and vice-versa.
Features
Delayed messaging
Filtered searches and auto-matching
Digital stamps
Photo sharing on users agreement
Final Thoughts
SLOWLY might be more appealing to women, or to those of romantic hearts. The app is purposefully inefficient as a messenger, and that makes it very special. The system is designed to make you rethink the way in which you communicate over the internet, and hopefully, to recreate the joy of reading a fresh letter, even though it's in digital form.
RELATED PROGRAMS
Our Recommendations
---
---
---
---